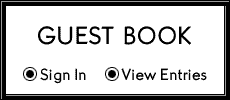 Thank you for visiting us!

Are you thinking about using us?  

See what our customers are saying about us...


SALES  ~  SERVICE  ~  INSTALLATION

Heating and Air Conditioning


Jeremy Cooper - President

(317)445-8127

Clayton, Indiana

Exceptional Quality - Acceptable Price

JC - Hot or Not, Inc. was established in 2002 and is family owned and operated.  We have proudly been serving Hendricks, Putnam and the surrounding counties.  We offer free estimates and servicing all makes & models.  

2006 Koch Air Dealer of the Year

2007 Carrier Infinity Outdoor Top Performer

2008 Carrier Infinity Award  (Recognizing exceptional performance and dedication)

2009 Carrier Top Infinity Performer

2011 Carrier Top Infinity Performer

2012 Carrier Top Infinity Performer

2013 Carrier Top Infinity Performer

2014 Carrier Top Infinity Performer

2019 Koch Air Dealer of the Year